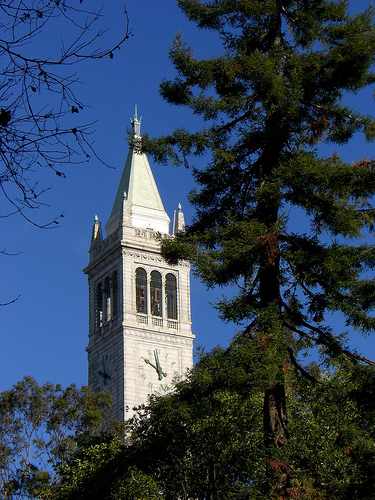 Berkeley 2009
Welcome to the web pages of the 2009 Linguistic Institute, jointly sponsored by the Linguistic Society of America and the University of California, Berkeley.
Linguistic Structure and Language Ecologies
This Institute theme highlights the relation between linguistic structures and the ecologies in which they are embedded, including physical and psychological contexts, demographic and social contexts, and historical and geographic contexts. Courses emphasize a precise, sophisticated understanding of all aspects of linguistic structure from semantics and pragmatics through syntax and morphology to phonology and phonetics, in addition to all the dimensions of linguistic ecology.
Schedule
Six-week courses: 6 July 2009 – 13 August 2009
Session 1 (three-week courses): 6 July – 23 July
Session 2 (three-week courses): 27 July – 13 August
Local Organization
Director: Andrew Garrett (UC Berkeley)
Associate Director: Nick Evans (Australian National University)
Assistants to the Director (UC Berkeley): Amy Campbell, Michael Houser, Russell Rhodes
Planning committee (UC Berkeley): Paula Floro, Larry M. Hyman, Sharon Inkelas, Keith Johnson, Eve Sweetser
Berkeley co-sponsors: Center for Race and Gender, Department of Linguistics, Institute of East Asian Studies
External co-sponsors: American Dialect Society, Max Planck Institute for Evolutionary Anthropology (Department of Linguistics), UC Santa Barbara Department of Lingustics
Download our poster (designed by Laurie Caird): 1000 × 749 | 1600 × 1200 | 2134 × 1600
Join our facebook group: 2009 Linguistic Institute
Institute photo album (by John Ohala): http://picasaweb.google.com/johnohala/LSASummerInstitute2009#
Banner design by Laurie Caird | Photo by Joshua Marker